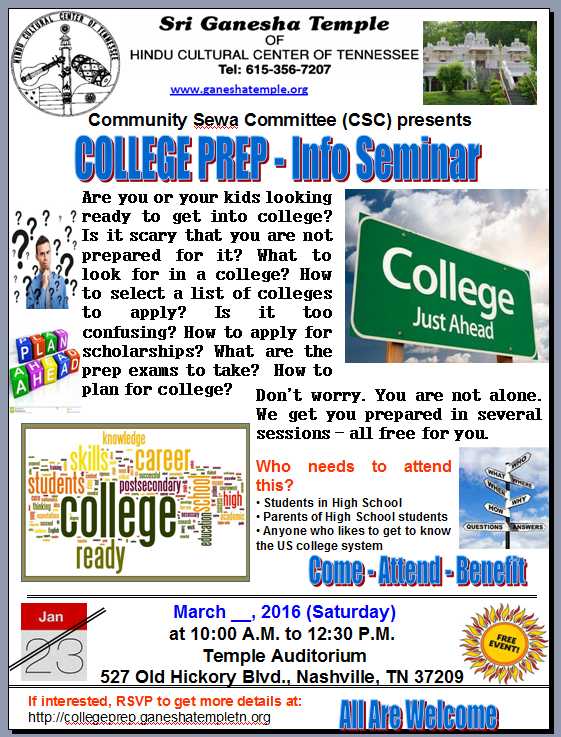 If interested on such sessions, please see:
If you are a graduate or college student or a parent who recently has experience in college planning, please fill in the SHORT questionnaire to help out the current high schooler towards college planning. We will consider your advice in our upcoming College Prep sessions:
(The January session has been postponed to a later date – due to severe weather conditions. We will announce the new date shortly.)
[Note: There is a "Resume Building" presentation session by Sunday School on 31-Jan-2016 Sunday at the temple].